Grab and Go Breakfast Burrito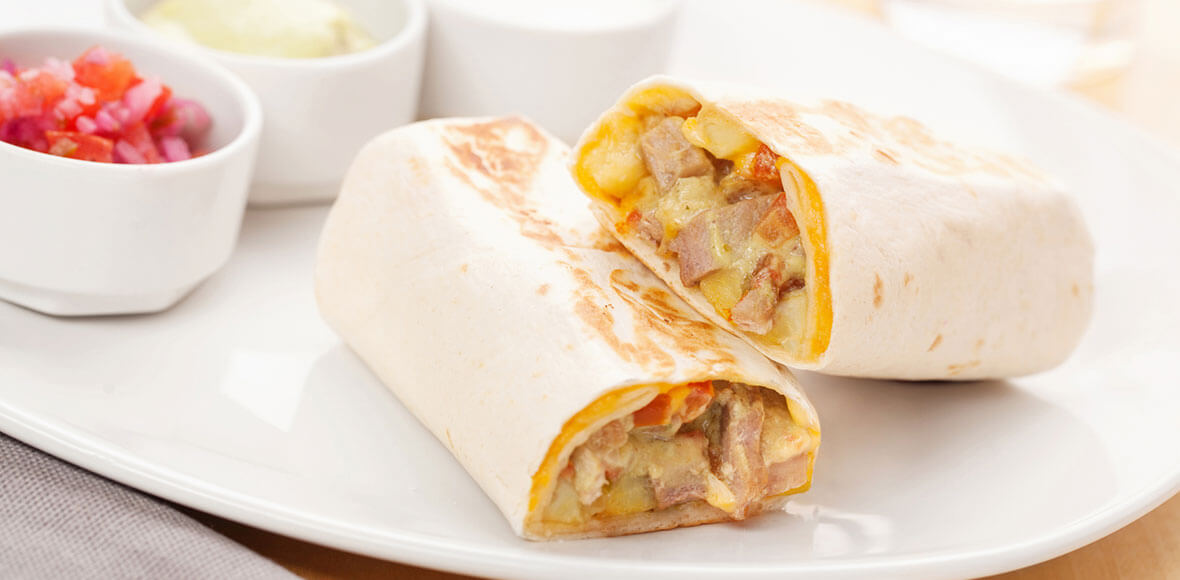 Breakfast is the most important and often the hardest meal to prepare. For those that are not cereal lovers, there are limited options that are quick, nutritious and pack a punch of protein to keep you energized. Problem solved! Quick breakfast burritos are the perfect way to start your day and take less than 10 minutes to make.
Ingredients
1
6-inch whole-wheat tortilla
1 tsp
extra virgin olive oil
¼ cup
leftover chopped chicken
2 tbsp
medium tomato salsa
Food Safety
Before you start, wash all surfaces and your hands with soap and warm water, and remember to wash your hands, utensils and cutting boards after they touch raw meat or eggs. Avoid cross-contamination by using a different cutting board for your meat and other ingredients. Make sure you're cooking to safe temperatures and chilling any leftovers within two hours. For more food safety tips, visit our Food Safety at Home Section.
Steps
Heat oil in a skillet over medium heat. Meanwhile, whisk the egg, goat's cheese and a little salt and pepper together.

Add the egg to the skillet and scramble for 4-5 minutes until cooked through.

Arrange a whole wheat tortilla on tin foil. Down the center arrange the egg, chicken, avocado and salsa. Fold burrito and wrap in foil for a quick grab and go breakfast.