Spicy Honey Brushed Chicken Thighs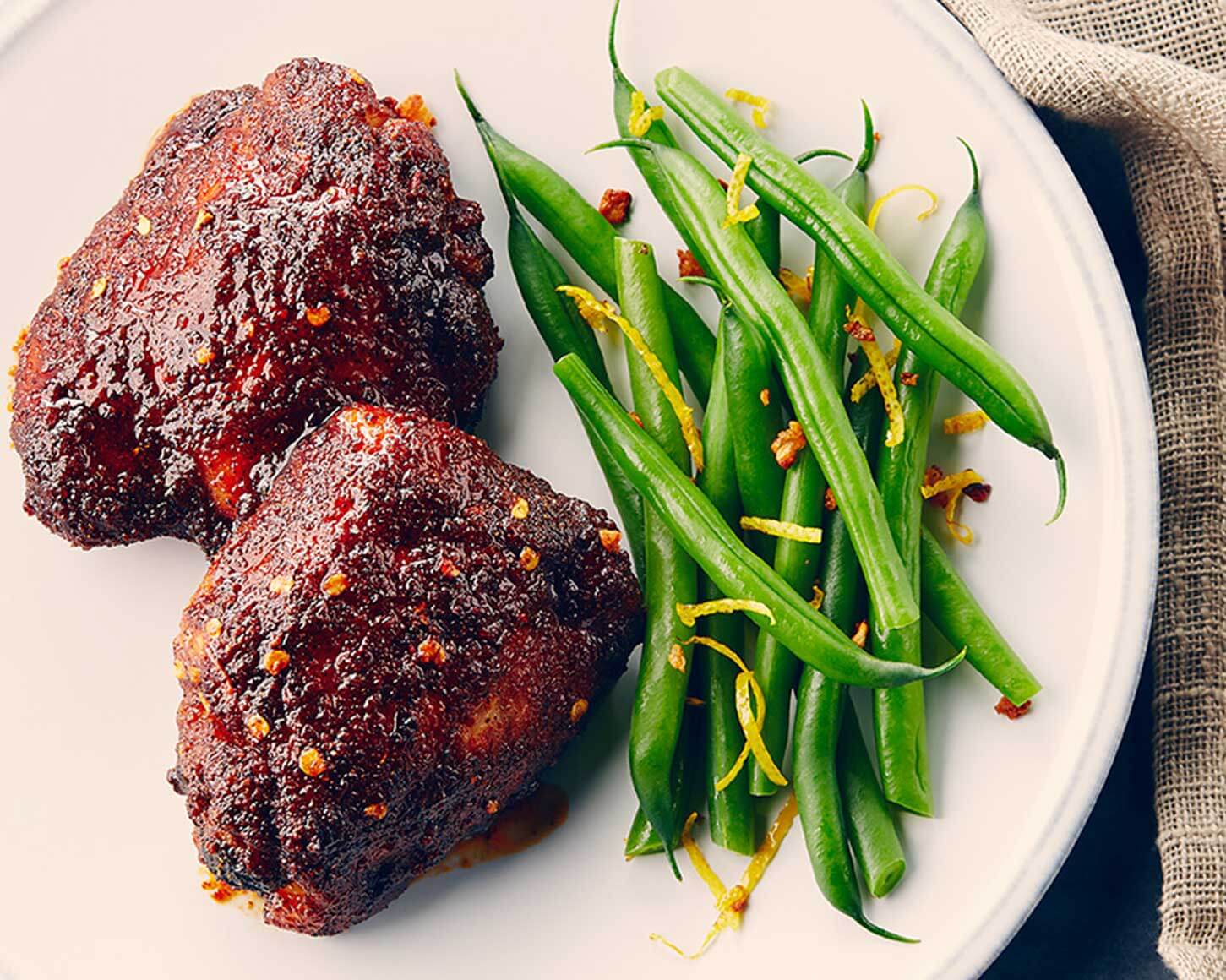 You don't need a BBQ to enjoy these delicious honey brushed chicken thighs. The secret to crispy skin is all the in oven searing. Start with an oven preheated to 450°F (230°C) to get that nice and golden outside before reducing the temperature to finish cooking.
Ingredients
6
skinless, bone-in chicken thighs
½ tsp
dried red chili flakes
Food Safety
Before you start, wash all surfaces and your hands with soap and warm water, and remember to wash your hands, utensils and cutting boards after they touch raw meat or eggs. Avoid cross-contamination by using a different cutting board for your meat and other ingredients. Make sure you're cooking to safe temperatures and chilling any leftovers within two hours. For more food safety tips, visit our Food Safety at Home Section.
Steps
Preheat the oven to 450°F (230°C). In a large sealable freezer bag add the garlic powder, chili powder, paprika, dried red chili flakes and kosher salt. Add the chicken pieces, seal the bag and massage the spice blend into the chicken pieces.

Whisk together honey and vinegar in a small bowl. Brush the chicken with a little spicy honey glaze.

Bake chicken for 20 minutes until skin begins to crisp. Reduce the heat to 350°F (175°C) and continue to bake for 15-20 minutes more until fully cooked. Remove the chicken from the oven every 10-15 minutes and brush with more honey glaze.