Coffee and Cocoa Grilled Chicken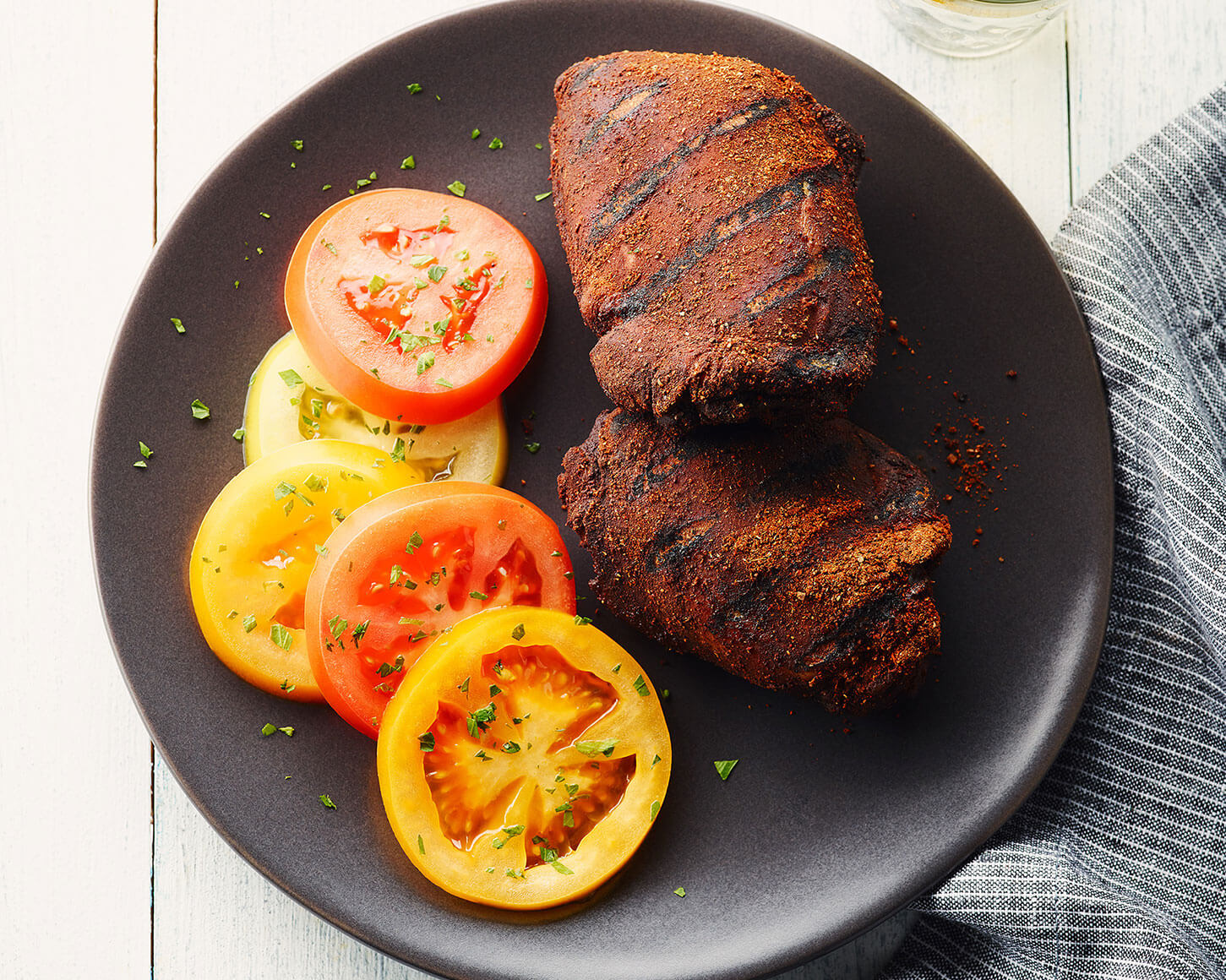 Coffee and cocoa are flavourful additions to a barbecue spice rub. It may seem unusual, but their deep flavours pair well with the smoky heat of the barbecue, making a finger-licking-good chicken dish to serve with rice or a potato salad.
Ingredients
8
bone-in, skinless chicken thighs
½ tsp
black pepper, freshly ground
1 tbsp
dark roast coffee, finely ground
1 tbsp
dark hot chocolate mix
Food Safety
Before you start, wash all surfaces and your hands with soap and warm water, and remember to wash your hands, utensils and cutting boards after they touch raw meat or eggs. Avoid cross-contamination by using a different cutting board for your meat and other ingredients. Make sure you're cooking to safe temperatures and chilling any leftovers within two hours. For more food safety tips, visit our Food Safety at Home Section.
Steps
Combine spice ingredients in a zip lock bag.

Add chicken pieces to the bag and shake chicken with spice mixture. Massage spices into the chicken through bag using fingers. Allow the rub to sit on chicken pieces for at least an hour before they hit the grill. This allows the flavours maximum time to set.

Bake, broil or grill until a thermometer inserted into the chicken pieces reads 165ºF (74ºC).
Helpful Tip
You can substitute chicken thighs with your favourite cut of skinless chicken.
Use this easy barbecue rub to fully seal chicken pieces to yield the juiciest chicken. Use a strong, dark, powdered coffee, like espresso and a high-quality cocoa/hot chocolate.
Nutrition Info
| Per 120 g serving | Amount |
| --- | --- |
| Calories | 170 |
| Protein | 23 g |
| Fat | 7 g |
| Saturated Fat | 2 g |
| Carbohydrate | 5 g |
| Fibre | 2 g |
| Sugar | 1 g |
| Cholesterol | 95 mg |
| Sodium | 410 mg |
| Per 120 g serving | % Daily Value |
| --- | --- |
| Potassium | 12 |
| Calcium | 2 |
| Iron | 15 |
| Vitamin A | 45 |
| Vitamin C | 10 |
| Vitamin B6 | 32 |
| Vitamin B12 | 20 |
| Folate | 8 |
| Zinc | 27 |